Sterling Silver Necklace (Beaded)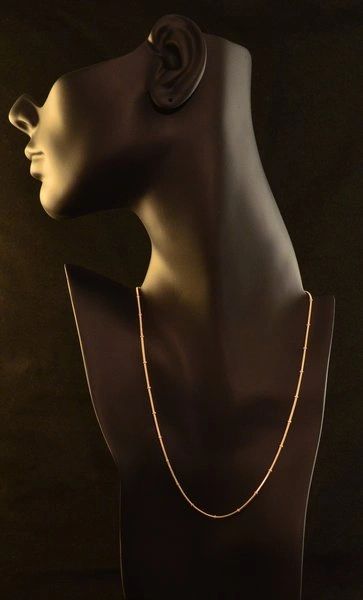 FATHER'S DAY AND INVENTORY REDUCTION SALE BLOW OUT - BELOW COST!

Solid Sterling Silver Chain. Used in our other jewelry pieces or can be purchased separately.
Sterling silver is an alloy of silver containing 92.5% by weight of silver and 7.5% by weight of other metals, usually copper. The sterling silver standard has a minimum millesimal fineness of 925.
Fine silver
, for example 99.9% pure silver, is generally too soft for producing functional objects; therefore, the silver is usually alloyed with copper to give it strength while preserving the
ductility
and appearance of the
precious metal
. Other metals can replace the copper, usually with the intention of improving various properties of the basic sterling alloy such as reducing casting
porosity
, eliminating
firescale
, and increasing resistance to
tarnish
.
46cm