Pink Druzy Bracelet Set In Sterling Silver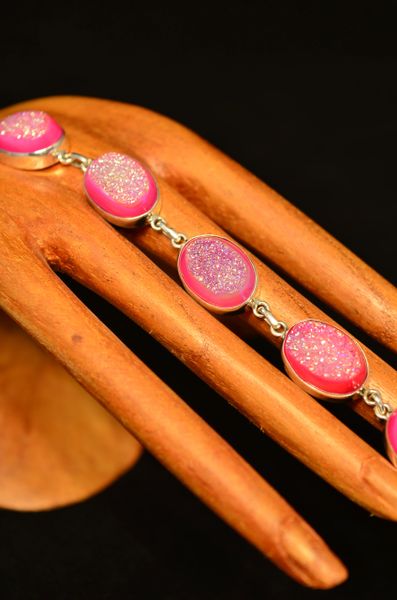 FATHER'S DAY AND INVENTORY REDUCTION SALE BLOW OUT - BELOW COST!

Solid Sterling & Pink Druzy

Druzy gems have sparkle and great color and it can be cut into various shapes with ease. The Druzy quartz gems grow slowly over millions of years and are found as the very last layer of growth on agate or another colorful base. It does not always refer to quartz, Druzy is any kind of mineral found in a plate-like form, such as garnets, calcite, dolomite and malachite. Common colors are white, yellow, brown, red, and orange. Treated colorful crystals are sometimes coated with a film of gold, platinum, sterling silver, or titanium.

18.8cm x1.3cm