Pink Aventurine, Garnet & Peridot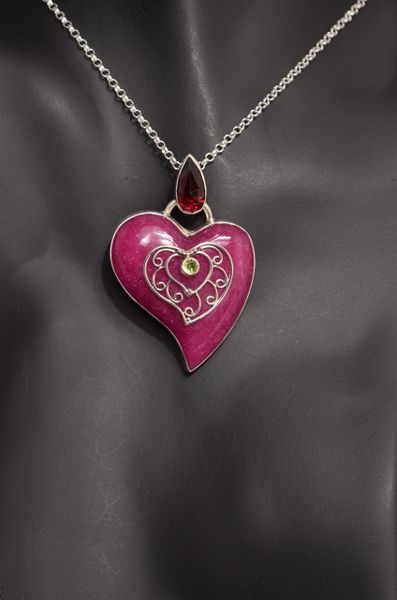 Pink Aventurine is associated with the First Chakra, the Base Chakra which is located at the base of the spine and radiating through the legs and feet. This is the grounding Chakra and deals with the health of the physical body. Aventurine is a common meditation stone used by women. It helps in efforts to understand and foster loving relationships and to bring a gentle energy to one's day.
Peridot is named after the French word peritot, meaning gold, because the mineral can vary towards this color. Peridot is the birthstone for the month of August. It is also the stone given to celebrate the 16th year of marriage. Peridot has a very long written history. Ancient papyri record the mining of these stones as early as 1500 BC. The main source of Peridot in the ancient world was Topazo Island (now Zabargad or St. John's Island) in the Egyptian Red Sea.
Garnets have been known to Man for thousands of years. Noah, it is said, used a garnet lantern to help him steer his ark through the dark night. Garnets are also found in jewellery from early Egyptian, Greek and Roman times. Many an early explorer and traveler liked to carry a garnet with him, for the garnet was popular as a talisman and protective stone, as it was believed to light up the night and protect its bearer from evil and disaster.
5.5 x 4.0cm