Straight Razor 100% Pakkawood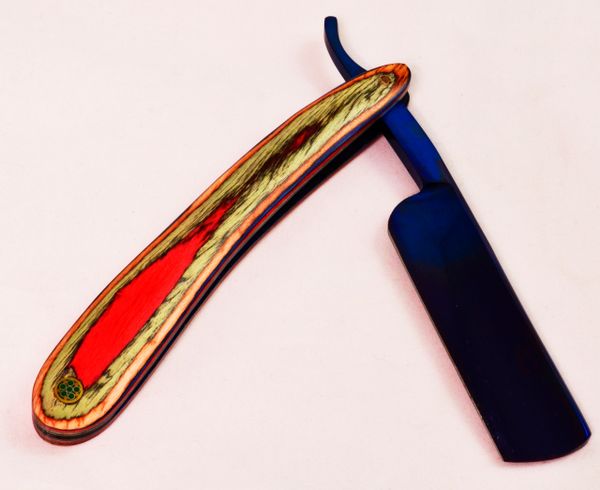 FATHER'S DAY AND INVENTORY REDUCTION SALE BLOW OUT - BELOW COST!

This is our premier 1" Pakkawood stainless steel brass tacked straight razor. Once the blade is honed, stand by for the best straight razor shave of your life. We designed these to match out Pakka Bowl for those who love to match. Both together make for a bold color POP in the bathroom.

The exquisite craftsmanship comes from the same premise and artisans who forge Damascus steel. Limited quantities.

Total Open: 10"

Blade: 1" (unhoned)

Hinge and Tack: Brass