ARTTURI™ Walnut Shave Bowl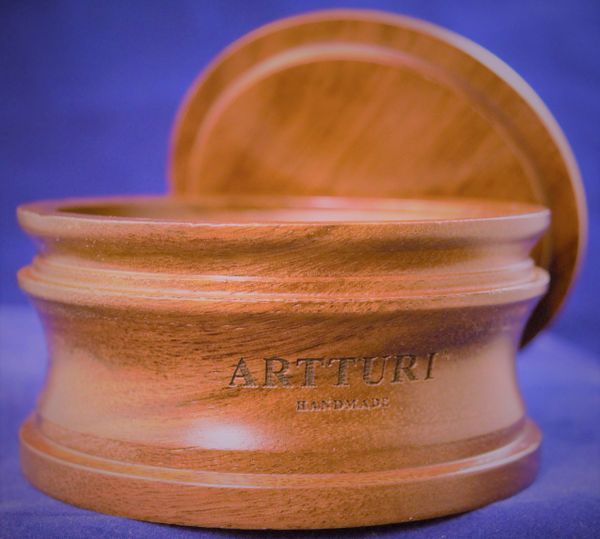 The ARTTURI™ Walnut Haskel Bowl:
Walnut is used and it too repels water like a salty sailor at a ballroom event. Virtually impenetrable by water, after treatments and curing. This is another lasting shave bowl. Multiple layers of Danish Oil are applied to this protecting and enhancing the wood for generations. Just reapply once or twice a year for decades of worry free use. Or you can send it back to us for a free polish, and treatment. We never stop providing customer service to  our customers and their handcrafted ARTTURI™ products.