Professional Leather Barber Strop Straight Razor Stroop by ARTTURI™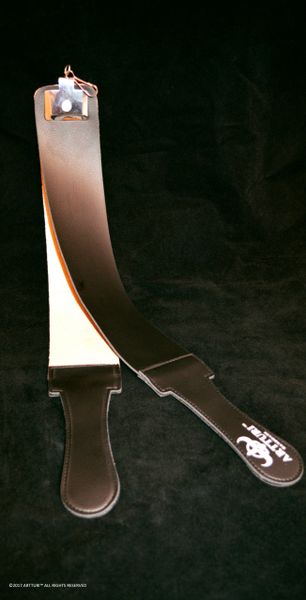 You need the stroop! This is what sets you apart from Joe and Bobby down the street. You can use your stroop to sharpen woodworking tools and other fine edges and blades - just like a pro.

It hones a perfect edge for your straight razor, knives, including those

scissors in the junk drawer, that can barely cut toilet paper!

Overall length 18" x 2". Stainless steel hook and swivel  for convenient hanging


An ergonomic shaped hand grab for wet grip.

Made from 100% high quality tanned leather, two sides for the perfect edge and an additional layer of poly-cotton to dry your blade.



Our spokesman Curly gives you expert advice how to use the stroop: