Green Onyx and Carnelian set in Sterling Silver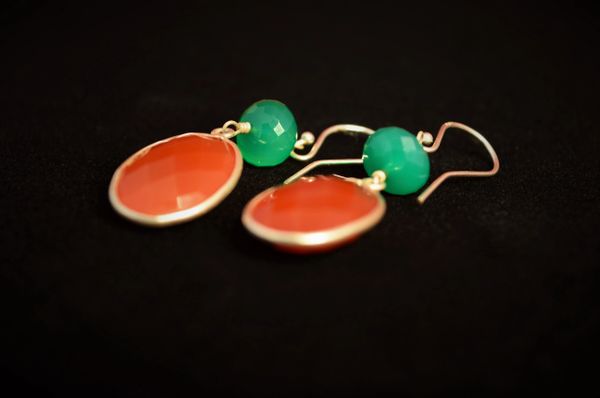 FATHER'S DAY AND INVENTORY REDUCTION SALE BLOW OUT - BELOW COST!

Like the unexpected fire of a sunset, or the first flash of autumn brilliance, Carnelian captivates, and this piece has beautiful green onyx rounds set in sterling silver to make it stunning. Its bold energy brings a rush of warmth and joy that lingers, stimulating and empowering. Known as a stone of motivation and endurance, leadership and courage, Carnelians have protected and inspired throughout history.
Green onyx meaning are physical healing, abundance. fertility, growth, young, material success, renewal, endurance, balance, dependence and friendship. Can be used for relaxation, neutralize the eye, winning the mind, stimulates creativity.
4.7cm x 1.5cm