Signature Series Coral Turquoise Pendant by ARTTURI™ (SOLD!)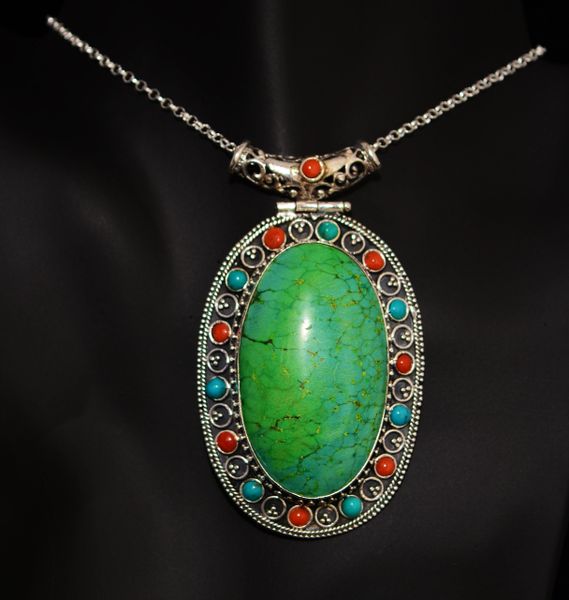 SOLD! 
This piece has been handcrafted specifically for the ARTTURI™ Signature Collection.

The sterling silver chain comes standard with the pendant.
Turquoise is an opaque, light to dark blue or blue-green gem. It can also have a distinct yellow or limey green tone. Turquoise may contain narrow veins of other materials either isolated or as a network. They are usually black, brown, or yellowish-brown in color. The hard Turquoise is compact and wears well and is never enhanced and is found in the most expensive pieces of Turquoise jewelry.
8.0 x 4.7cm