Acrylic Drip Stand (Super Clear or Ebony Black)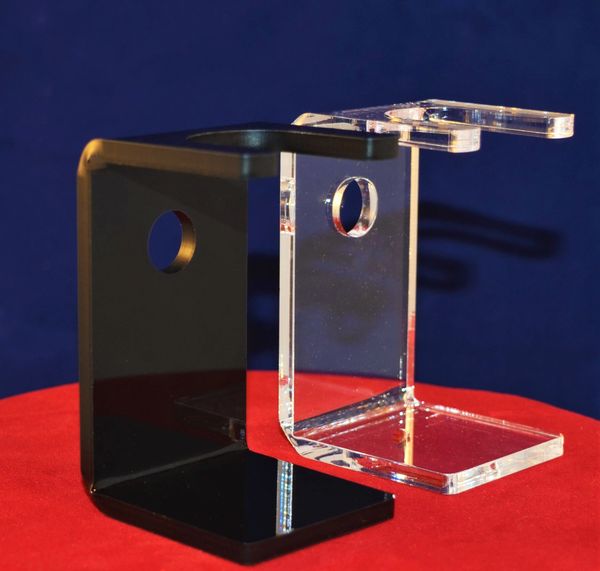 A wet shaving brush should be allowed to dry with its bristles pointing down after use. Doing this prevents water from collecting in the handle, or any shave knot degradation. This model will fit all brushes up to 27 mm handles. Excellent quality, cheaper than anything on Amazon. THIS IS A MUST HAVE! Buy it from us or anyone to keep your brush in excellent condition.

Featured In The Picture: Vintage Dubl Duck 150-A Shave Brush : In the shaving world, Dubl Duck was the top of the line American boar bristle, badger bristle and some time even horse hair, wet shaving brush made. It is also a highly prized collectible, and we have one locked in our safe - seriously! This one has a slight defect in it, but could still fetch $250.00 or more at auction. If you want the classic item for your collection, we will throw in our BB Shaving Brush and drip stand for free. Just make a reasonable offer.

First known as the Brandt Cutlery Co. Germany and New York City ca. 1911-1916, then later Bresduck Inc. 224 Canal Street, New York City. Their trademark was "DUBL-DUCK"1930-1952.